Welcome to Tasta Pizza Online!
153 W Main St, Falconer, NY 14733 · Phone 716-665-2411
Business Hours:
MONDAY – SATURDAY (Year Round)
11am – 11pm
SUNDAY · Noon – 9pm
SUNDAYS, JULY – AUGUST
4pm to 10pm
We can accommodate sports teams and large groups in our new dining room!
We do accept MasterCard, Visa, & Discover
for delivery purchases as well with online orders!
ATM available on premises.
Delivery Hours:
SORRY, NO RESIDENTIAL DELIVERY
Factory, business, or schools only.
MONDAY – SATURDAY
11am – 1pm & 4:30pm – 9pm
SUNDAYS · 12pm-7pm
SUNDAYS, JULY – AUGUST
4pm – 8pm
Deliveries Require a $15.00 Minimum Order of Product before tax and delivery charge. All orders have a delivery charge based on distance.
Order Online!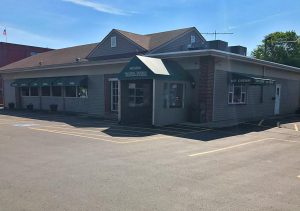 Need to get that last minute gift?
Why not get a Tasta Pizza Gift Card!
There's NO Expiration Date & they are re-loadable!